Biomedical Devices, Sensors, and Diagnostic Devices
Anderson Materials Evaluation, Inc. has worked with biomedical device manufacturers to evaluate numerous problems, failures, blemishes, proofs of cleanliness and other processing issues, and verifications that materials from vendors are what they are supposed to be.  We have addressed corrosion and stain problems with surgical and dental tools, as well as fractures.  We have checked metal alloys, coatings, and polymer materials in tools to verify that they met specifications.  We have examined issues relating to metal wires, ceramics, and brazes in pacemakers.  We have examined the surface chemistry affecting wear, corrosion issues, and deposits on knee and hip implants after removal.  AME has examined problems with batteries and capacitors in heart defibrillation devices.  We evaluated and identified issues affecting cutting edge durability for scalpels and other surgical cutting tools.  We have identified problems of thickness uniformity, stains, thermal stability, and chemical composition in titanium nitride coatings on surgical cutting tools and dental tools.  AME has addressed problems of cleanliness, spot welds, corrosion, and metal finishing in stents.  We have quantitatively measured the elemental composition of thin surface coatings to reduce friction on tubing and fibers.  We have also measured coating compositions on specialized cloth used in hospital gowns and on surgical gowns.  We have examined medical adhesives for application thickness, conductivity, and composition.
AME has solved problems relating to medical sensors and diagnostic devices.  We have measured sensor chemical coating coverage on fibers and identified their chemistry.  We have examined the surface chemistry of porous plastic substrates and measured the thickness and distribution with depth of very thin metal coatings applied to them in medical sensors.  We have identified the cause of sensor chemical degradation due to aging in medical diagnostics caused by a plastic body.  We have solved problems affecting the adhesion and the conductivity of silica gel adhesives on electrodes and patches.  We have determined the composition of numerous types of electrode sensors.  We have identified the several polymers in nasal cannula and tubing.
Pharmaceuticals, Food Supplements, and Biological Growth Media
AME has characterized contamination issues that prevented the adhesion of a cancer drug on polymer particles compacted into discs implanted at cancer sites and interfered with the particle cohesion of the disk.  We have examined coatings on drug capsules.  We have identified contamination particles in liquid drugs.  We have examined glass and plastic vial surface problems.  We have solved problems relating to adhesive seals on drug packaging, as well as label printing and adhesion problems on packaging.  We have measured drug melting temperatures to ensure purity.  We have identified stereochemical impurities in a drug using DSC analysis.  We identified the minerals in a food supplement and measured the negative oxidative reduction potential.  AME has identified precipitation products and particle impurities in liquid biological growth media.  We have also checked the composition of solid growth media.
Among the Medical Industry clients we have worked with are:
454 Life Sciences, a Roche company
ACLARA Biosciences Inc.
Acon Laboratories, Inc.
Adhezion Biomedical, LLC
Advanced Technology Materials, Inc.
Albert Einstein College of Medicine
Alpharma Animal Health Div.
American Eagle Instruments Inc.
Amulet Pharmaceuticals, Inc.
Anderson Orthopaedic Research Institute
Anhydro Inc.
Applied Membrane Technologies, Inc.
Arbor Surgical Technologies, Inc.
Avazzia Inc.
Battelle Toxocology Northwest
Becton Dickinson & Company
BioCheck Laboratories Inc.
BioHorizons Implant Systems, Inc.
Biologics Resources, LLC
BioMaterial Sciences (BioMat Sciences)
Biomet 3i
BioniCare Medical Technologies
BioSafe Systems, LLC
Biosite, Inc., a Thermo Fisher Scientific company
BioVectra Inc.
Boston Scientific Vascular
Cadence, Inc.
Caliper Technologies Corp.
Cardinal Health
Celsion Corporation
Cordis, a Johnson & Johnson company
Cue, Inc.
Dentsply International
DePuy Spine, Inc.
DynoSense Corp.
Emphasys Medical, Inc.
Enamelite LLC
EndoChoice, Inc.
Flexible Medical Systems LLC
Food & Drug Administration
Ft. Dodge Animal Health Inc., subsidiary of Wyeth, LLC
Guilford Pharmaceuticals Inc., a MGI Pharma Inc. company
Hoya Corporation USA
Human Genome Sciences, Inc.
InCube Labs, LLC
Illumina, Inc.
Inova Diagnostics, Inc.
Integra Lifesciences
Integra York PA, Inc.
Inventprise, LLC

Johns Hopkins University
Katecho Inc.
Keimar Corporation
Laird Technologies
LeMaitre Vascular, Inc.
Marinus Pharmaceuticals Inc.
Martek Biosciences Corporation
MaxCyte, Inc.
Mediatech, Inc.
Medichem S.A.
Merlin MD
Miltec Corporation
Memry Corp., a SAES Group Co.
Mitralign, Inc.
Musculoskeletal Transplant Foundation
Nanotherapeutics, Inc.
NaturApatites Co., Inc.
Neosil, Inc.
Noxilizer, Inc.
Occuflow, LLC
Ortho Organizers, Inc.
Orthomerica Products, Inc.
Paricon Technologies Corp.
Philips Healthcare
Precision Fabrics Group Inc.
Promega Biosciences, LLC
PRO Orthopedic Devices, Inc.
Pulmokine, Inc.
Pulse Technologies, Inc.
Qfix Systems, LLC
Research Products Corp.
Rigel, Inc.
Secant Medical LLC, a Prodesco Inc. company
Senseonics, Inc.
Specialty Blades, Inc.
Stereotaxis, Inc.
Stryker Endoscopy
Stryker Howmedica Osteonics
Suneva Medical, Inc.
Symmetry Medical Manufacturing, Inc., a Tecomet company
Tabrizchi Medical, Inc.
Thermo Fisher Scientific Inc.
Trinity Sterile, Inc.
University of Maryland – Baltimore County, Dept. of Mechanical Engineering
UPM Pharmaceuticals, Inc.
Vascular Architects, Inc.
Web Industries, Inc.
Westcon Contact Lens Co.
Whiteside Biomechanics, Inc.
Wilson Greatbatch Technologies, Inc.
Wright Medical Technology, Inc.
Xttrium Laboratories, Inc.
Zest Anchors LLC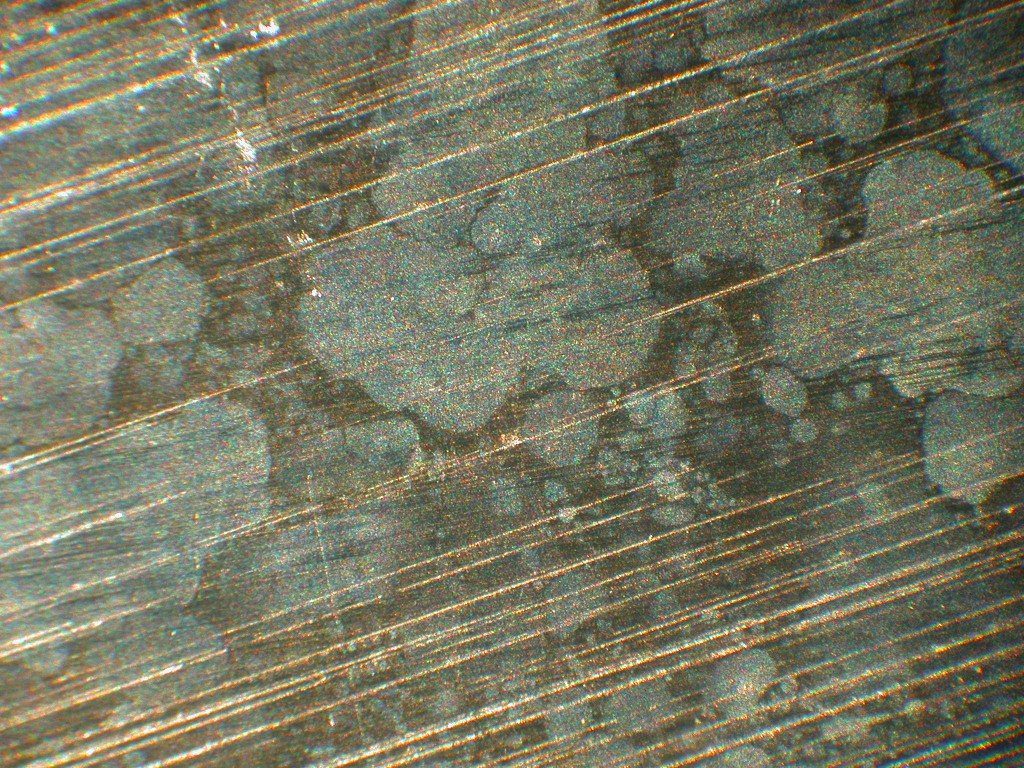 The cause of these stains on a surgical instrument was determined with XPS analysis.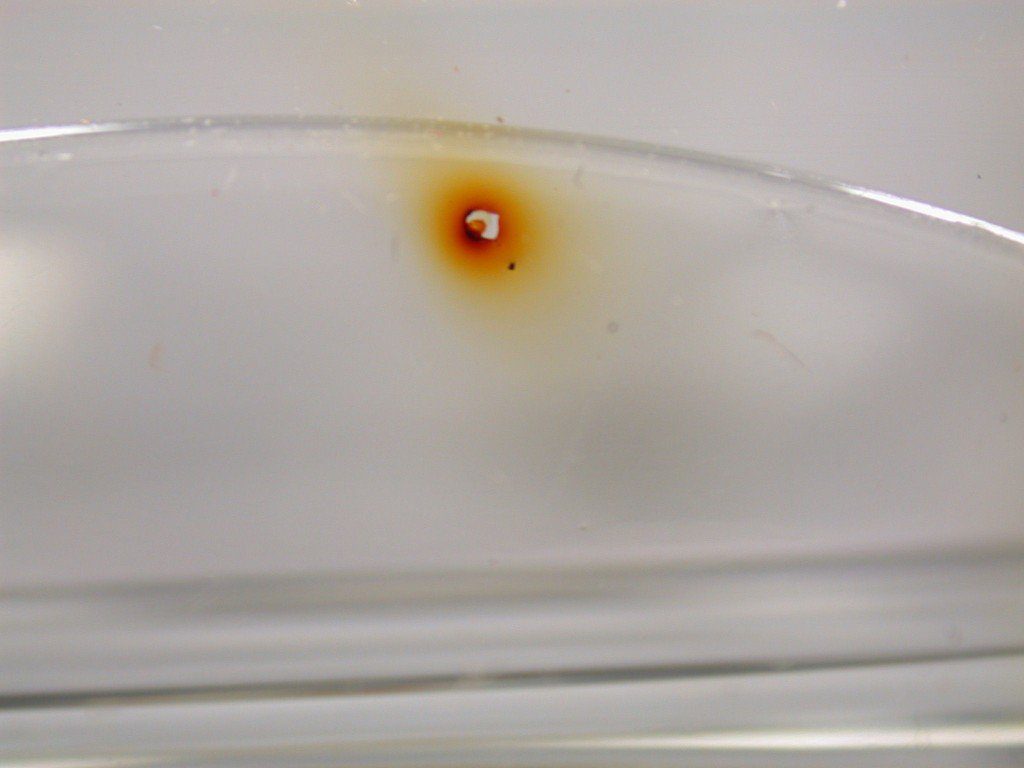 Contamination identified by XPS analysis on the inside of a plastic vial for a biomedical fluid.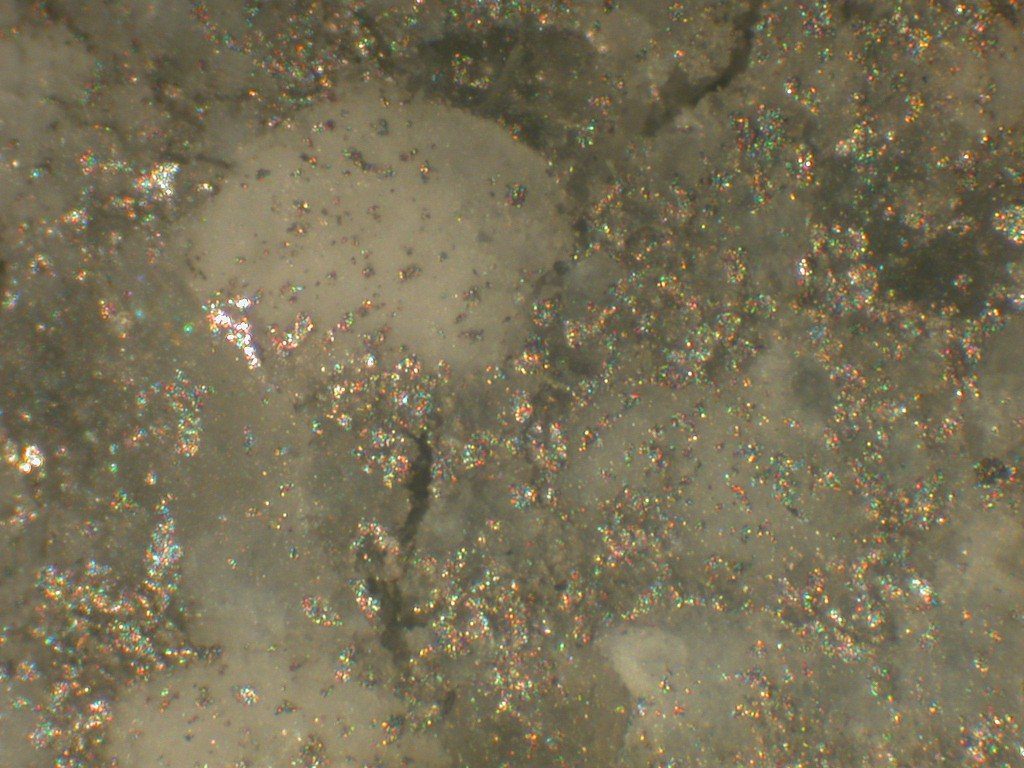 A coating on a pill surface which was analyzed with FTIR spectroscopy.